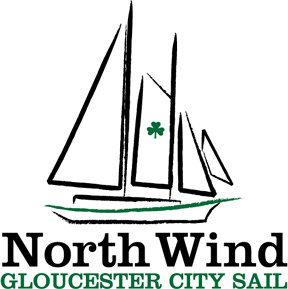 Charter Cruises
In order to fund our primary mission, we also offer charter cruises up and down the Delaware river.  Our typical 2 hours cruises are ideal for private events, or as fund raisers for regional non-profit organizations, such as churches, clubs and veteran groups.
The North Wind Schooner
For over 12 years we have been offering cruises from our berth at  "Freedom Pier" (the old Coast Guard Station) at the foot of Cumberland Street in Gloucester City, NJ.  The vessel is U.S. Coast Guard registered and inspected.
Gloucester City Sail, Inc.
Vision
Gloucester City's Tall Ship, the Schooner North Wind, is home to experiential youth programs and is the premiere sailing charter in the Philadelphia/Camden County area.
Mission
The North Wind schooner is operated by Gloucester City Sail, Inc. a non profit organization.  Our primary purpose is to offer youth of the area the opportunity to do science, learn history, and work on the schooner North Wind while sailing on the Delaware River.
Gloucester City Sail, Inc.
Board of Directors
Directors
Chairman/President - Scott Hughes (Captain)
Vice President - Jack Hughes
Secretary - Andrea Robinson
Treasurer - Josh Phillips
Bob Bevan
Karen Lawrence
Mitch Brodkin (Captain)
Paul Thompson
Diane Kae
Recording Secretary
Joanne McKernan