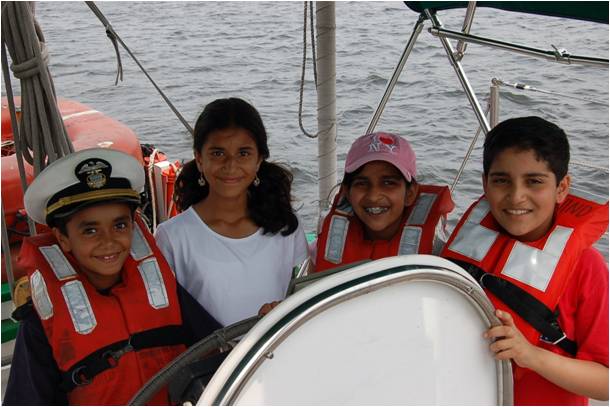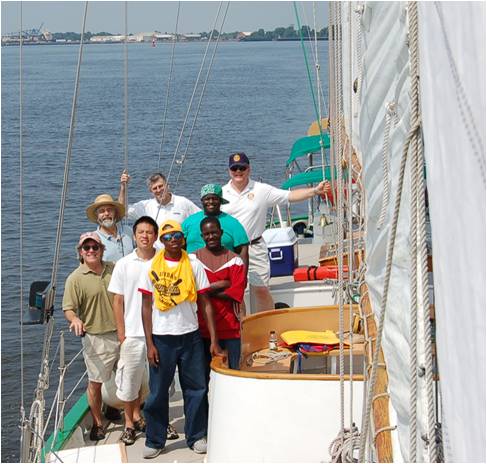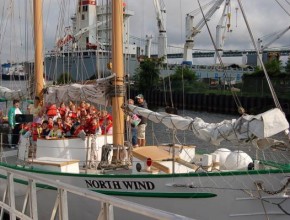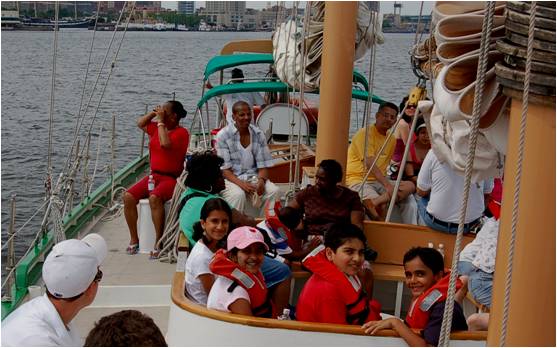 Youth Programs on the North Wind
Gloucester City Sail's core mission is to provide local youth the opportunity to do science, learn history, and work on the Schooner North Wind while sailing on the Delaware River.
Annually, we are able to offer up to 10, no cost, 2 hour sailing programs to local youth groups.  While non-profits get priority, we offer the program to most area youth organizations that serve our community.
The typical event leaves from Freedom Pier in Gloucester City, with an approximate 2 hour duration, sailing north past the Philadelphia skyline and the battleship USS NJ, and then return.  During the trip we can offer a number of mini courses, as well as commentary about the sites we pass.
Youth Sail Request Form            Parent/Guardian Permission Form
Schooner North Wind 
The Great Chesapeake Bay Schooner Race Education Program 2018
The Schooner North Wind participated in the education program during the 2018 Great Chesapeak Bay Schooner Race in Baltimore.  Our program was called "What Floats Our Boat"  See the video here.
Youth Curriculum Aboard the Schooner North Wind
A detailed teaching curriculum has been developed as part of a Rowan University project, which is centered around the Schooner North Wind.  It entails Geology of the Delaware River, Delaware valley colonial history and the science and rudiments of sailing.
GC Sail is very willing to work with educational groups which would be interested in using all or part of this curriculum in conjunction with the Schooner North Wind.  Please contact us for furter details.
The Curriculum can be viewed here.