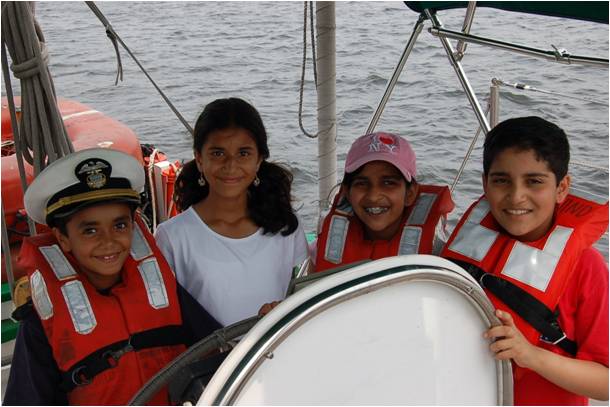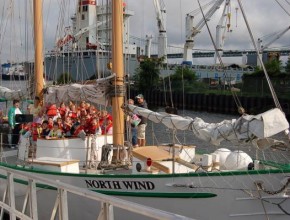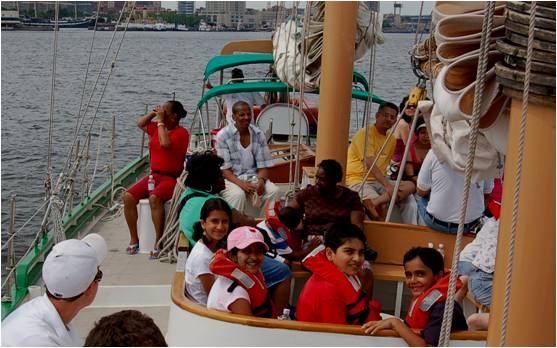 Youth Programs on the North Wind
The North Wind youth programs vary from year to year largely based on grants and funding.
Application for Student Crew - Sail Philadelphia Tall Ships May 2018
2018 Schooner North Wind Youth Program
Tuesday June 19 - Thursday June 21, 2018  9:00AM - 1:30PM (includes lunch).
The 2018 curriculum can be viewed HERE.
Available to area high school students, free of charge.  All costs for the program are covered by Gloucester City Sail and our sponsors.
The program is limited to 15 students on a first come basis.  Registration closes on June 8, 2018.
Click HERE to register.  A parential/guardian permission slip will be required.  Click HERE for permission slip.
Schooner North Wind Camp
Schooner camps have provided local youth with the opportunity to learn about the maritime world, presenting them a pathway for future educational and job opportunities. The students learn teamwork, trust and respect for themselves, others and the environment. The GCS program reaches out to youth in the area, especially those less fortunate and under-privileged.
Youth Curriculum Aboard the Schooner North Wind
A detailed teaching curriculum has been developed as part of a Rowan University project, which is centered around the Schooner North Wind.  It entails Geology of the Delaware River, Delaware valley colonial history and the science and rudiments of sailing.
GC Sail is very willing to work with educational groups which would be interested in using all or part of this curriculum in conjunction with the Schooner North Wind.  Please contact us for furter details.
The Curriculum can be viewed here.